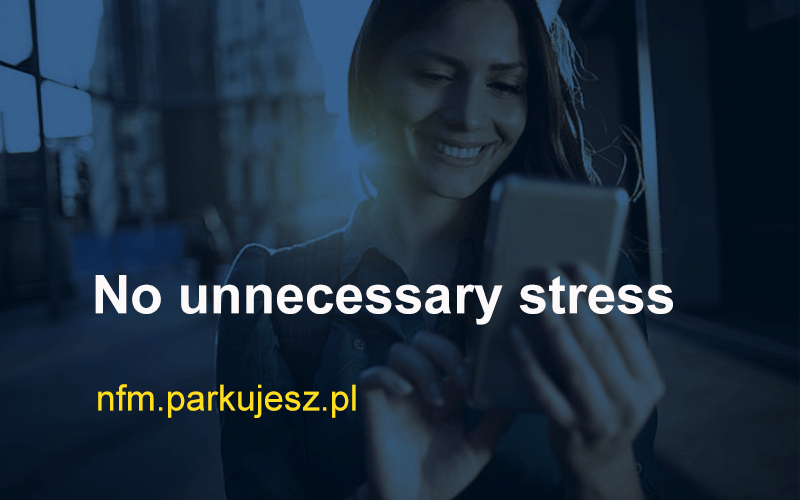 How often have you had your wonderful family trip disrupted by not being able to park your car comfortably? You have to circulate around the city center to find a vacant spot where you can leave your car and take your family or friends to your destination. Even when you finally do, after many wasted, nervous minutes and pointless kilometers, you finally get out of your parked car, still wondering if you're going to get a parking ticket when you get back.
Anyone who has experienced a similar situation at least once grits their teeth at the thought of those moments of helpless anger when it was impossible to use such a seemingly simple, necessary and obvious service as making a parking space available. Fortunately, modern parking lots belonging to the Interparking network are appearing in Polish cities, providing an option such as online parking reservation. Thanks to this option, you can plan your arrival on a particular day to a city where you want to spend a few hours, and a pre-booked parking space will already be waiting for you, so you won't have to worry unnecessarily.
A great opportunity to present the benefits that online parking reservations can give to every driver is the launch of a modern, state-of-the-art Centrum Car Park in the very center of Wroclaw.
Book your parking online and save money
Book your parking online and save money
Parking lot below Liberty Square is part of the international Interparking network, which for the constantly growing number of drivers is a combination of convenience, safety and modernity. Fully automatic system serving entrance and exit gates allows you to quickly settle the formalities and make payments using cash or payment cards. Thanks to full automation and use of the most modern monitoring system, all Interparking parking lots offer very competitive prices for secure parking in the most attractive locations not only in Wroclaw, but also in other Polish cities, such as Warsaw, Krakow, Poznan, Gdansk.
Booking parking online means more time for you
It's estimated that the average time each driver wastes every day looking for a place to park is about 20 minutes. That's over 2 hours per week and over 3 weeks of work per year. Do you already know how you'll spend that extra free time with your family thanks to an online parking reservation system? Have you already planned where you will go on vacation thanks to the many free days that have suddenly found their way into your business calendar thanks to Interparking?